In SHICARA, we know that there are just so many skincare products to apply every day, to look your best. Finding the right products to give the best optimal effects may not be easy. And it could be hefty on the pockets as well. With this, we are always hunting for new, undiscovered products that work wonders, keeping a lookout for great beauty deals so that the pennies can go a longer mile. We look into the details, making sure that the product is perfectly safe to use. 
We get excited when we come across an A* product. We want to share the excitement with as many people as possible. It's just like bragging your best buys to your besties. If the product manages to cure or resolve a long-term problem, we feel even prouder. We want everyone to feel confident, to look good and feel good. 
We are passionate about what we do. It's a new learning process every day, from new product formulations, to an evolving market, to ever changing consumer needs. We are constantly expanding our product range, market foot print and customer base.
Today, we can be found in: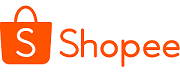 Authenticity Guaranteed




Affordable


Free Shipping: Get complimentary free shipping with orders above $60. Orders are trackable and will be delivered to you in 3-5 working days. (TBC)


Free Credit Points: Get 100 free credit points when you sign up with us. (TBC)


Free Gift: Get a free pouch with purchase of $150 and above during checkout. (TBC)


3 x Free Samples with every purchase.